​Step 1. Success

​ -

Step 2. Upgrade

- Step 3. Download
Do You Want Me To Setup

This

Whole Entire System

For You?
Save Time, Effort, Headache, and Hundreds of Dollars!
"You're About to Discover Your Ultimate Shortcut and
Exclusive Quick-Launch Dream Package!"
This is a full setup service offer

- NOT just the writing,
BUT everything! Just allow me to do all the work for you!
You don't have to set your package and plr all by yourself
You don't need to hire virtual assistants to do it for you
You don't need to waste hundreds of hours to make it all work
Congratulations!
Right now, you already have in your hands the tool and strategies to increase your affiliate commissions and put you on top of JV leaderboards.

I wish you all the best and I'm excited about your next success story.
On the other hand...
Confusion and frustration
Long hours of learning curve
Takes weeks and months to launch
Lose momentum and motivation
Delayed sales and profits
I know what it's like, whether as beginner or veteran entrepreneurs, the frustrations and overwhelm in setting up webpages, email autoresponders, and affiliate program settings - ALL BY MYSELF.

Heck, even for experienced marketers, it's always time consuming and never fun.

So what I did, is to take away all your possible business hurdles, and make it much more EASIER for you to launch and make money FASTER!
PRODUCT X INSTALL/SETUP SERVICE.
A brand new, FULL SETUP, service to help you you
MAKE MORE MONEY - FAST AND EASY!
Here's The Exciting Things You're Getting Today:
12-Month Free
Web Hosting
No Monthly Fees and No Hidden Costs
This is a full service offer - everything is done for you!
$4,000 TOTAL VALUE
How much would all that be worth to you?
Imagine having me personally to help you setup everything... quickly!

You see, there are many people who hire virtual assistants for $300-$500 to do the tech side of things of their web business. But not to mention the trial and error and countless of wasted weeks and months when you get the wrong person to do it for you.

Grab this package today! Banish all your worries, frustrations, and time-consuming setup process.
Quick Summary




Everything You're Getting Today
The entire product set up and ready to take orders!
Complete integration so I can build my list of buyers!
Complete affiliate program integration so I can have people promoting my product for me
Free hosting for one year
Complete training on how to make money with the Affiliate Commission Formula course
Personal coaching from Trevor McHaffie
Weekly webinars with Trevor McHaffie
$4,000 TOTAL VALUE
This Is One of The Best Offers You'll Ever See This 2018!

But It's Your Choice

#1 - Do it all on your own or

#2

- Let me do all the work for you
WARNING!

THIS IS LIMITED TO 100 PEOPLE ONLY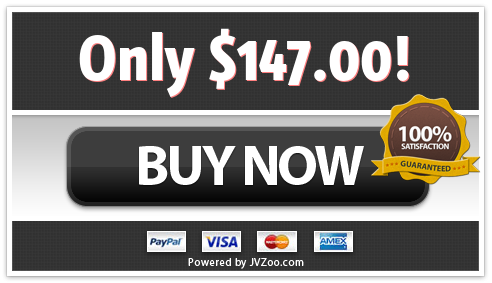 Copyright © 2018 Affiliate Bonus Formula. All rights Reserved